WELCOME
TO
JON BUSH
BLOWN GLASS GALLERY



previous page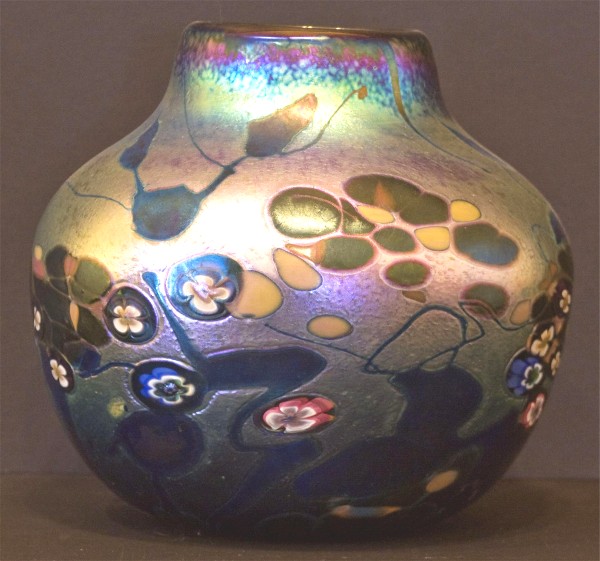 blue vase with millefiore
$120.00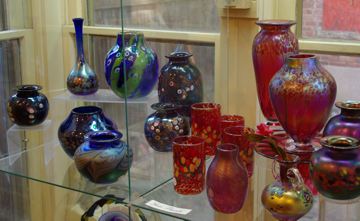 ---- ----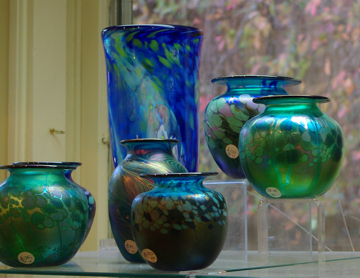 store display


JON BUSH
Lucerne Valley, California





Background and experience

Bachelor of Arts, California State Univ. at Fullerton 1978 Ceramic Sculpture

Master of Arts, California State Univ. at Fullerton 1982 Glass Sculpture




Galleries and Stores

Renaissance Festivals and art shows 1979 to present
Blue Spruce Gallery; Florence, CO 2001-present
Artful Eye, Calistoga, CA
Art Resources, Edina MN and St. Paul, MN
Art Resources, Chicago Design Center
Carnegie Art Center, Mankato, MN
Creative Arts Groups, Sierra Madre, CA
Rehfeld's Gallery, Sioux Falls, SD
Heusso's, Palm Springs, CA
L'Attitude Gallery, Anna Maria, FLA
Joeseph THayer Gallery, Castle Rock, CO
Panache Gallery, Philippi, W. VA
Boston Gallery, Boston, MASS


Juried Shows and Awards


Hillcrest Festival of Fine Arts, La Habra, CA 2000
1st place, Hillcrest Festival, La Habra, CA 1999
Best of Show, COlorado Renaissance Festival 1998
Creative Artists Invitational, Sierra Madre, CA 1998
Acquisition award, Minnesota Renaissance Festival 1994

Numerous awards, prizes and invitationals. See complete list of honors at gallery





JON BUSH
Artists Statement

I am a Glassblower. I make blown glass pieces in the style of the Tiffany Glass
Company, circa 1890's. I sell my glass at Festivals, through galleries and in shops
throughout the United States. In the summer months I also demonstrate my
work at The Colorado Renaissance Festival, where I operate a fully functioning glass
studio. I enjoy the direct feedback from my audiences regarding what is appreciated
or in demand. I produce and sell an enormous amount of work. People see my
work and are impressed by the range of items that I make. They often think that I
represent a group of workers because often, glass shops are organized this way, I,
however am rare in that I do all the blowing myself.

I also build my own equipment
formulate and mix the batch, Ioad and melt the glass, design the work, do the grinding and
polishing, and take the wares to market. Literally, throngs of thousands watch me
blow glass each summer in my open air studio. My Participation throughout the years
in such Festivals has been and continues to be an immersion into the tides of humanity and
the work I love. Customers often bring special requests to me. Together we work out the
feasibility of their requests and then I manifest their ideas in glass.
I, as result of a formal education and attempting to satisfy all requests, I've learned to fill
a shop with all categories of glasswork. I also enjoy the exchange of ideas between myself
and the other crafts people at the Festivals. Many of these folks and their families live and
work on site at the festival, as I do. At home on the Hot Glass Ranch in California,
I enjoy blowing glass in a more controlled environment. I like working in the mild winter
temperatures and away from the high profile existence of the festival demonstrator.
The Ranch is open desert where my family and I find well deserved privacy, quiet and rest.
There, I involve myself with the internal workings of my business, craft and family. I do
much planning, studying and foundation work. Along with my blowing schedule, I
do several home shows, some consultant work, and demonstrate for occasional field trips
to my studio by home-schoolers and the Iocal public schools.


top of page
previous page
page by
www.redhawkoriginals.com